Of all things, Canada is now taking the lead in the fight against the Covid Wars
From the movie made from the book, The Devil's Brigade, which recounts the formation, training, and first mission of the 1st Special Service Force, a joint American–Canadian commando unit, known as the Devil's Brigade.
It's been a long time since Vimy Ridge but what was there then is here now. This is an early convoy from 1917.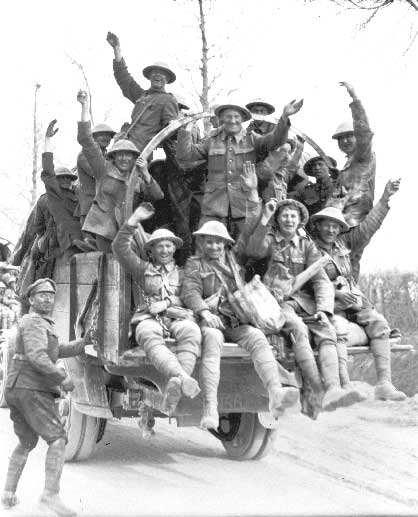 Now this, from Donna Laframboise, also a Canadian: Dispatch From Canada.
This is a historic moment. Public support for the 'it's time to move on, we need our lives back' trucker convoy has been astonishing. And wholly organic.

No political party organized this. Rather, ordinary Canadians have waited at the end of their own driveways, at crossroads, on highway overpasses, and at designated staging grounds. For hours. In sub-zero weather. All through this week. Across this vast nation.

To enthusiastically cheer on the truckers. To thank them. To shower them with food, money, and gifts.

For the first time in two years, millions of people feel a sense of hope.
The report below begins with the words "so-called" which is typical of the media everywhere who have no taste for freedom or seek to understand or defend it.
There is another video at the link above.