This is a video produced by the Australian government to caution against the use of Ivermectin, even while that same government urges everyone to inoculate themselves with the absolutely untested vaccines that have been developed at warp speed. Meanwhile there are many news items across the non-traditional media (the NTM) being produced that warn in the most intense possible way against using any of these vaccines, such as this: Chinese Virus Vaccine Produces 'Toxic' Effects, British Researchers Call On Govt. To Halt Use Immediately. You can go to the link and watch the video. And let us not forget this: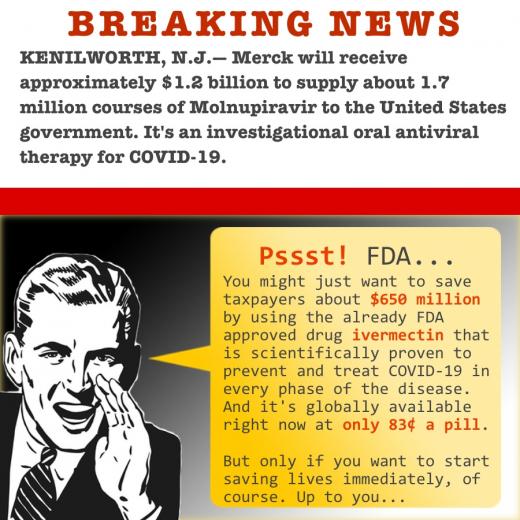 And there is this as well from the Jerusalem Post which I ran across only by chance and which begins:
The corona crisis might be over, but all over Israel adults and children are getting sick with viral infections in a phenomenon that is unprecedented for this time of the year, according to several medical professionals.

"We have never seen anything like this," said Dr. Tal Brosh, head of Infectious Disease Unit at the Samson Assuta Ashdod Hospital. "We've been monitoring viral infections in the hospital, which of course is just the tip of the iceberg of what is going on in the community, as for each hospitalized patient, there are many more out there. Since the spring, we have been seeing an increasing number of respiratory diseases, and since May there has been a surge in RSV cases."
Strangely, the article is titled, COVID-19 might be over, but viral infections in Israel are surging, while the sub-title tries to be more reassuring: "Children and adults around the country are getting sick as it usually happens n winter, experts say." With this the very last line of the article:
"This is not a pandemic, these viruses exist in the country and every winter comes with illnesses," Brosh said. "What is weird now is the season, and we do not know whether this will die soon or continue into next winter, and what will actually happen next winter."
What is actually weird is that no one is being frank and there is no one at all you can trust.