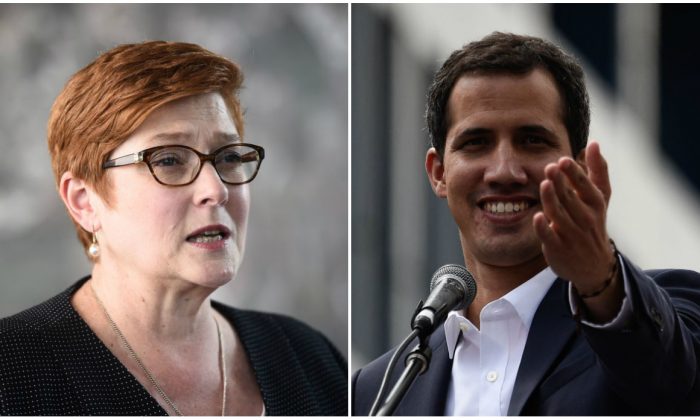 Israel, Australia Join Growing List of Countries Recognizing Venezuela's Opposition Leader
You don't often see this: an Australian foreign minister in overseas news.
"Australia recognizes and supports the President of the National Assembly, Juan Guaidó, in assuming the position of interim president, in accordance with the Venezuelan constitution and until elections are held," Australia Foreign Minister Marise Payne said in a statement.
Late in the game and timid. Sticking to constitutional proprieties. Would prefer something along the lines of a full-throttle disquisition on the evils of socialism, kind of trying to warn us about the potential consequences of a Labor government here in Oz. You gotta hope they will eventually get it.