Went looking for the source of CurrencyLad's story on Craig Kelly and found this. There really are some fruit loops out there.
Malcolm Turnbull slams Murdoch media for sowing 'hatred, division and madness'
Malcolm Turnbull has blamed Rupert Murdoch's Fox News and other media outlets for promoting "the hatred, division and madness" that prompted the US Capitol attack last week.
In an opinion piece in Crikey, the former Australian prime minister has called for Murdoch's media empire to "be brought to account", and asked businesses to reconsider advertising with the company's outlets.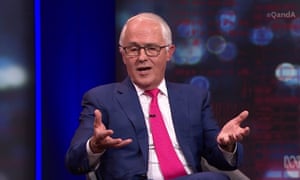 Turnbull wrote:
Until a few weeks ago Fox News' relationship with Trump was like that of a state-owned broadcaster in a dictatorship: flattering the great leader, supporting his friends, denouncing his allies, covering up his failures.
Fox News has promoted and exacerbated America's deep social and racial divisions, supporting Trump's exploitation of them at every turn.
And when the election result was clear, Fox was once again in the forefront supporting Trump in his claims of election fraud, undermining Americans' faith in their electoral system.
Murdoch did not directly dispatch the mob as Trump did, but his media, more than any other, amplified the narratives of hatred, division and denial that made the mob possible.
I have been with Trump and Murdoch and the power relationship was all too obvious. Trump was deferential, almost obsequious, to Murdoch. In fact when Trump and I first met he wanted Murdoch to join our bilateral discussion. I told him I wouldn't do that – something Murdoch did not appreciate no doubt.
Freedom of speech must never mean freedom from responsibility.
I had been told he still shows up on the ABC and this is definite proof. He apparently once led the Liberal Party of Australia.