We went from 12 million flu shots in 1980 to almost 200 million in 2020.
Great job! We totes got rid of the flu, right?
Well, here's flu deaths from 1959 to 2016: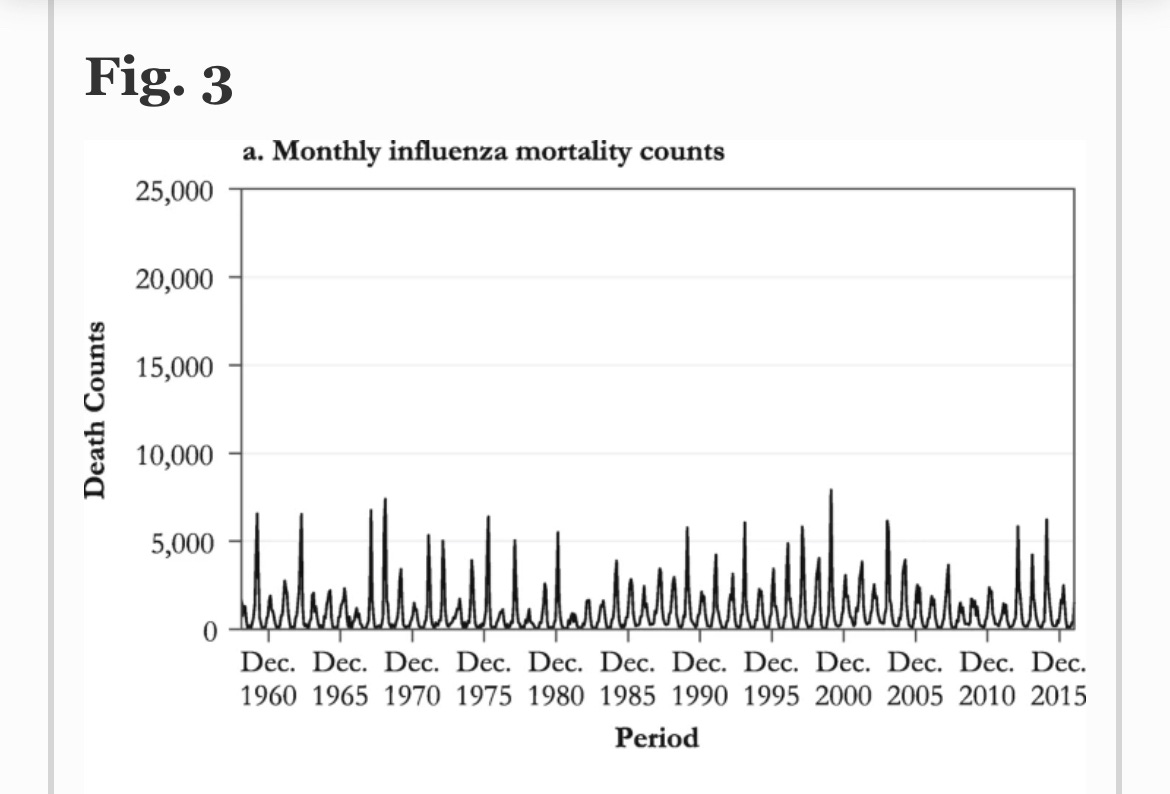 See the trend?
No?
THAT'S BECAUSE THERE ISN'T ONE. There is absolutely no relationship between the number of flu "vaccines" we give and deaths from influenza.