All the great ones are known by their first names: Winston, Maggie and now Boris. And if you don't know the reference in the heading, go to the link: V-E Day. The world is now a better place.
Given that Boris was born in New York, just like PDT, he could even become President after PDT has served his second term (well, technically). And who knows, the Anglo-sphere may about to be re-assembled.
Does the UK remain John Stuart Mill's actual island? Can only hope. And there is more to it than just economics.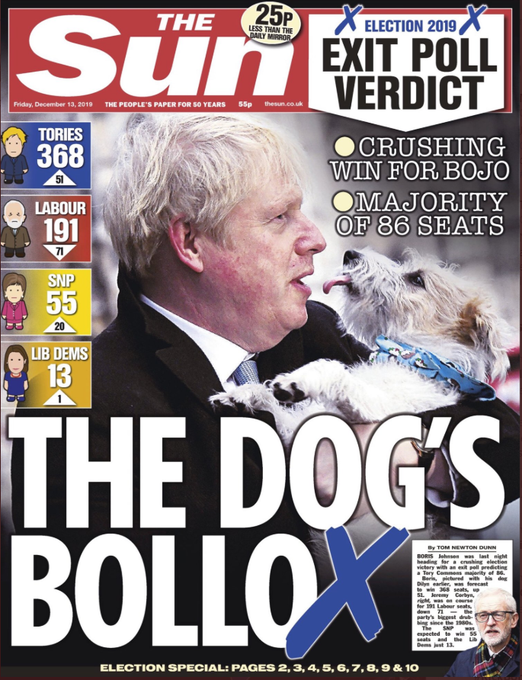 American Leftists Believed Corbyn's Inevitable Victory Would Be Their Model. Hope they're right.